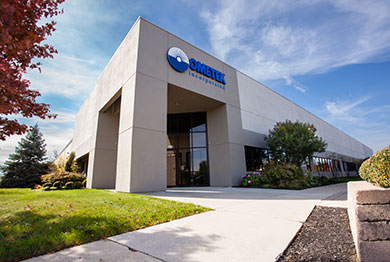 About Ometek
Your ultimate resource for fabrication, machining, assembly, and total product realization.
Since 1977, Ometek has been a total solutions provider to OEMs offering comprehensive, in-house precision sheet metal fabrication and precision machining capabilities, including engineering support, to support our customers' businesses. From processing individual components, to higher-level assemblies, product realization, and contract manufacturing, the depth of our capabilities and expertise make us the ultimate resource and a trusted one-stop shop for the businesses we support.
Often, it's our extensive capabilities that bring OEMs to our door. But it's our commitment to exceptional quality and unparalleled sales and service that foster long-term relationships. We match our skilled staff and our extensive resources with our customers' needs, regularly visiting our customers' plants to stay in tune with their operations. Then we do whatever it takes to exceed expectations and solve challenges, serving as partners, crisis managers, and customer service champions to satisfy our customers ever-changing needs.
By continually investing in technology, remaining agile and responsive, and always planning ahead, we deliver the quality, the efficiencies, and the on-time deliveries our customers need to excel in their own business. In short, we strive to give our customers complete peace of mind that we can manufacture the components and the higher-level assemblies they need, while meeting or exceeding their expectations for quality, price, and timeliness.
To see how Ometek can put our unmatched capabilities and commitment to service to work for your organization, contact Ometek today.