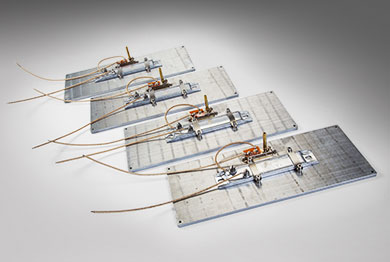 Product Integration
Electromechanical Assembly and Integration
Complete your project by leveraging our systems integration expertise.
If your product includes electromechanical components, trust Ometek to completely handle the integration, including all necessary testing. We offer combined integration of mechanical and electrical components, including automatic controls.
Talk to Ometek about your electromechanical assembly and integration needs today, and see how we offer a truly end-to-end manufacturing and integration solution.
Our electromechanical assembly capabilities include:
Electromechanical Integration of Industrial Control Systems
To provide you with a comprehensive, turnkey solution, we can seamlessly integrate control panels into enclosures per your design specifications.
Assembly and Installation of Fabricated and Electrical Sub-assemblies
We can efficiently assemble your products, package them, and ship them directly to your customer.
Functional Testing of Control Panels
Functional testing, can be completed onsite to ensure that your product operates according to plan.